THE TING TINGS – WE WALK (Indie/Pop – UK)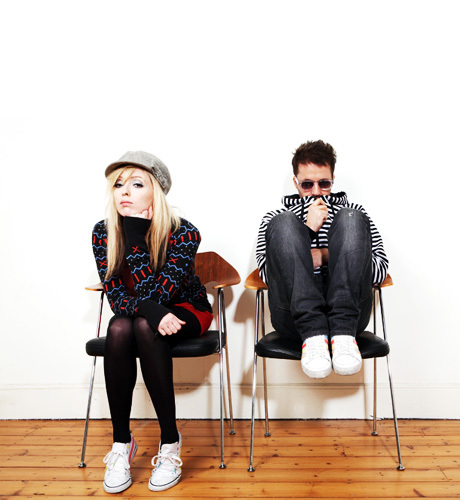 The Ting Tings are Katie White (vocals, guitar, bass drum) and Jules de Martino (drums, guitar, vocals, piano) and their first album We Started Nothing (Columbia) has been all the buzz in 2008. Packed with a cheery parade of songs likewise saturated with electro beats and chant-along vocals, the album has already spawned three hit singles: "Fruit Machine", "Great DJ" and the Krautrock-influenced "That's Not My Name".
The synth-punk shout-pop of this boy/girl duo might be a little inconsistent but what it lacks in finesse it makes up for in spontaneity and catchiness.
For more info and tour dates, head over to MySpace. If you like what you hear, you can buy the Ting Tings' album on