TWO DOOR CINEMA CLUB @ PANTIERO FESTIVAL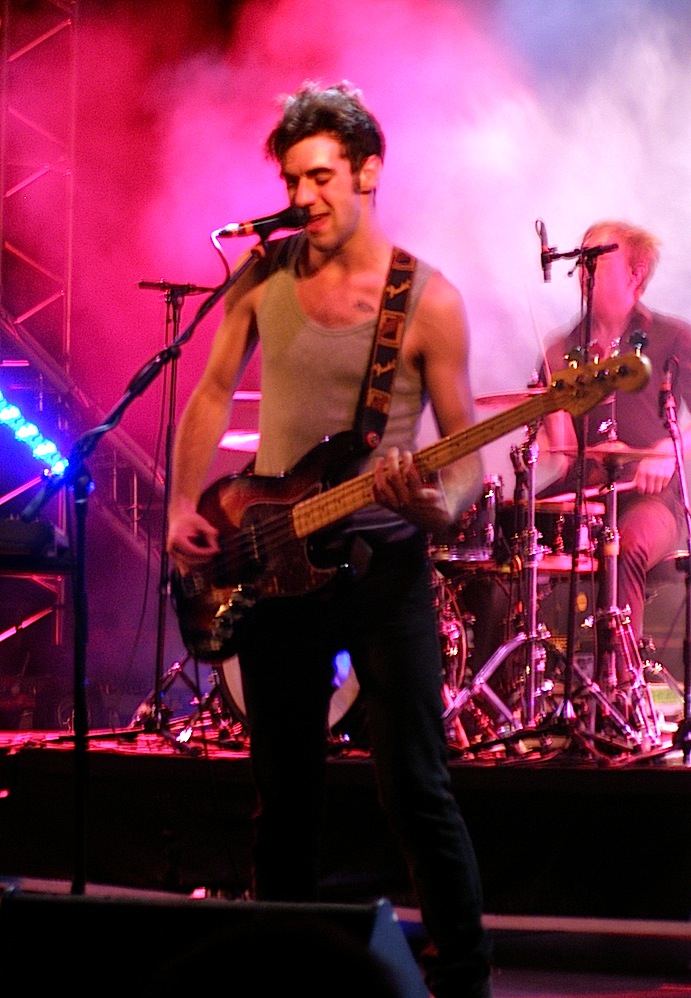 Hailing from Northern Ireland, Two Door Cinema Club's high-energy  indie pop has enough kick to electrify even the quietest of audiences. With their slick guitar progressions, infectious-as-hell baselines and hum-along choruses, the three boys from Bangor took to the stage ready to show us how it's done in Ireland.
After opening for a number of bands including Delphic, Phoenix, Foals, Metronomy and autoKratz, they toured all over Europe in the first half of 2010, following the release of their debut album, Tourist History. They are now playing most major European festivals and on friday they stopped in Cannes for an impeccable performance.
Two Door Cinema Club - I Can Talk (Crystal Fighters Remix)
Two Door Cinema Club - Something Good Can Work (The Twelves Remix)
The band is Alex Trimble (drums and vocals), Kevin Baird (bass) and Sam Halliday (guitar). They have been making music together as Two Door Cinema Club since early 2007, when they decided to give up on university places to work on their music full time. It seems they made the right decision and when we met them before their show they looked as confident and self-assured as any of the veteran bands present at the festival.
– Your debut album Tourist History is a bit of a "Guide to the perfect pop song". How do you write your songs?

We write a lot and we spend a lot of time working on our songs. Then when we listen to them again, we pick out the best. We only keep the punchiest and the songs that really get stuck in your head. The rest we just throw away.
– How come three Irish guys from Bangor ended up signing to Parisian label Kitsuné?
We wanted to work with a relatively small label where things work on a smaller scale, more personnal. We couldn't really find what we wanted in Ireland or in London so in the end it was a natural process. We met the people at Kitsuné and kinda grew together… It was important for us to work with people who love music just as much as we do. Really passionate people… And Kitsuné is a small company, everyone knows everyone, it's like a big family.
– What is it like touring with Two Door Cinema Club?
A lot of time on the internet!! We spend a lot of time on the road so we get bored a lot. In the end we are also checking emails, reading messages from our fans… I think nowadays it's a lot more fan to support a band you like. We for one are very close to our fans… But it's still weird to see girls come to us asking for autographs and pics.
– You are tonight's headliners with Foals. Do you know them?

We are constantly bumping into one another at festivals. We are almost like their "official support band"!! We actually hope to be able to catch a bit of their show tonight. But we actually have to take off pretty soon for another 10-hour bus ride. We won't even get to check out the bars in Cannes…
Catch up with Two Door Cinema Club on MySpace and buy their debut album on