CRYSTAL CASTLES – II (Electro/8-bit – Canada)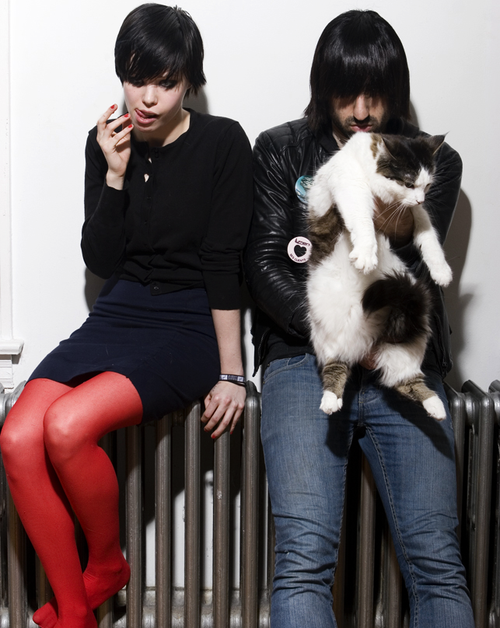 Crystal Castles is an electronic music duo from Toronto, which consists of producer Ethan Kath and vocalist Alice Glass. Their music is easily recognized by their heavy use of samples, two-dimensional Gameboy glitches, electronic drums and distorted female vocals.
Their swift rise to fame came after a string of successful singles and remixes (White Lies, Van She, The Whip), but also after a few chaotic live shows, that came to characterise the band. Let it be mentioned that NME included their debut album in their "Top 50 Albums of the Decade"! Check out the amazing "Courtship Dating", taken off their debut.
Crystal Castles - Courtship Dating
The news of their second LP was announced early December 2009. The album was set to be releasedon June 7 but its digital release was rushed to April 23 after the album leaked online. Ethan Kath produced the album in various places including a church in Iceland, a self built cabin in northern Ontario and a garage behind an abandoned convenience store in Detroit Michigan, with one song recorded in the London studio of Paul "Phones" Epworth.
Here's a sweet rework of the track "Celestica" by Professor Purple. This is the second time we post one of his remixes (remember the remix he did for the Yeah Yeah Yeahs?) and probably not the last…
Crystal Castles - Celestica (Professor Purple Remix)
Find more info on Crystal Castles' MySpace and buy the new album on