HEARTBREAK – AKIN TO DANCING (Italo/Disco/Trash – UK)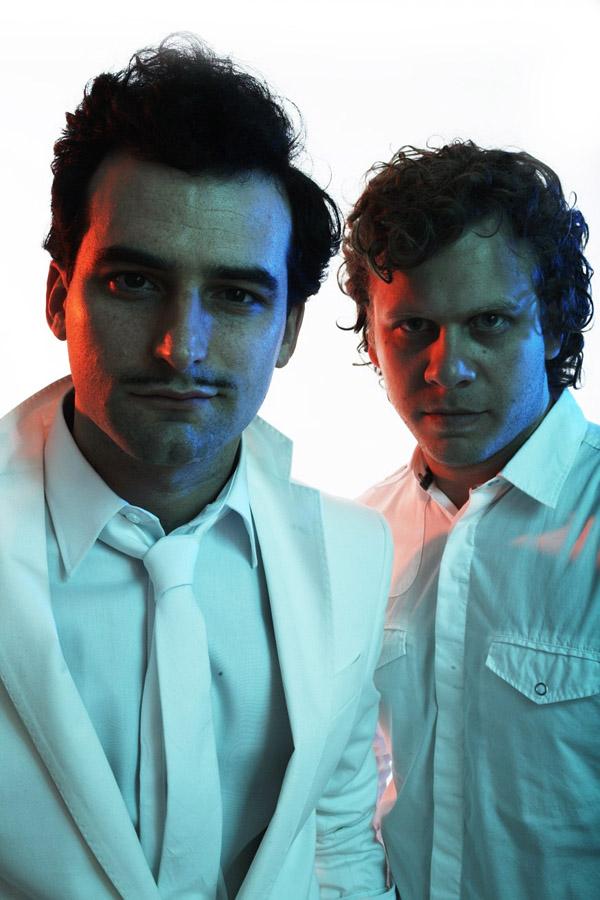 Heartbreak is an italo disco, electro, synthpop duo comprising of Ali Renault (keyboards) and Sebastian Muravchix (vocals). Their music finds its strength through a juxtapose of Renault and Muravchix's respective background in Electro and Italo Pop. Together they create a hybrid that will make the world dance with tears in their eyes, like bi-polar maniacs in the brink of an ecstatic panic attack!
Heartbreak - Akin to Dancing
In the past couple of years, Heartbreak have played most major festivals worldwide and toured the US and Europe, bringing their Metalo sound to spastic crowds around the world. Their tracks have been remixed by The Horrors, Swedish techno maestro Luke Eargoggle and French electro superstar Vitalic. Renault and Muravchix have, in turn, produced stellar remixes for the likes of La Roux, The Presets, Bloc Party, Neon Neon, Little Boots, Kelis and Simian Mobile Disco.
Show Heartbreak some virtual love on MySpace. And if you like the music, listen to their brand new album, Lies, and download it from