JOE GODDARD – GABRIEL EP (Electronica/Club – UK)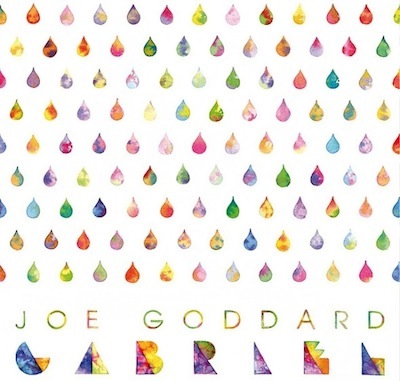 Joe Goddard, best known as co-frontman of UK electronica outfit Hot Chip, is quite a busy man. Some may even say he is borderline hyperactive. As if his nonstop touring across the globe with Hot Chip and as a solo DJ wasn't enough, the man also finds time to lock himself up in the studio and remixe tracks for his mates, make some tunes as one half of Two Bears and produce DELS debut album. And in his spare time he decides to co-found Greco-Roman Records – a collective of musicians, DJs and artists on the Berlin/London axis who throw experimental speakeasies, DJ together as a soundsystem and casually release records too.
You'd think Goddard might take a well-deserved break? Well, not even close! The multitalented singer/beatmaker is now back to introduce his new EP. The irresistible title track, "Gabriel" is a modern classic built around live drum samples and signature Goddard synths. Icing on the cake, it features angelic guest vocals by Valentina, who adds the necessary passion and emotional weight to proceedings.
The EP is rounded out with the Theo Parrish-influenced "Jump", before ending with the 10-minute Lullaby "All I Know" which features vocals by Goddard himself. Listen to it in streaming on Greco-Roman's Soundcloud.
Get more info about the release of the label's home page and buy Joe Goddard's music on