JUPITER – STARLIGHTER (ElectroPop/Disco – France)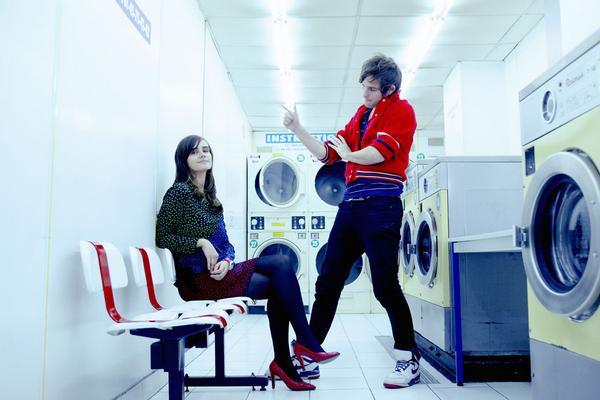 Jupiter are 'Q. & A.', a boy and a girl, based in Paris. They deliver vintage-flavored disco songs that would be on heavy rotation on every radio station in a better world.
Their official bio goes like this: "The two members of Jupiter met on a dancefloor cleared by a slightly too retro hit. Their shared passion for a time tainted by glitter and care-free music drove them to bond together and write music halfway between "Thank God It's Friday" and "Purple Rain"." Glitter and disco synths is exactly what you can hear on their new track "Starlighter", here remixed by Bottin..
Jupiter - Starlighter (Bottin Remix)
You might remember Jupiter from their work as remixers for many cool bands. Their remix of Chew Lips massive single "Salt Air" was featured here a few months ago and you probably danced to this tune without even knowing that you owed it to Jupiter. Well here comes another one of their killer remixes, which they did for the band Metronomy. Enjoy!
Metronomy - Heartbreaker (Jupiter Remix)
Make sure you visit their MySpace for more info. Please support them by buying the Starlighter EP (with remixes galore and a new track "Sumarine 75") on Beatport or