LOGO – LA VIE MODERNE (Electro/House – France)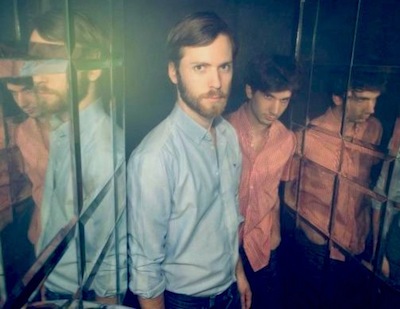 Parisian duo Logo debuted almost a year ago with their first EP, La Vie Moderne, released on über cool electro label Kitsuné.  The physical release had two original tracks "Junocide" and "La Vie Moderne", supplemented by the duo's own self remixes of both tracks. The digital package however counted with remixes by Danton Eeprom, DyE, Gohan and French Fries and Tony Senghore. This last remix, featuring Piu Piu on vocals, is a breezy electro-meets-balearic affair which is absolutely perfect for a sunny Sunday afternoon. Doesn't it just feel like summer?
Logo - La Vie Moderne (French Fries and Tony Senghore Remix)
In the past few months, Logo hyped up their profile with a string of remixes they did for the likes of Danton Eeprom, Kisses, autoKratz,  Bot'ox and Jennifer Delano. Their hype factor was raised yet a little higher with their last two singles "Hello" and "Baab". The latter was given away for free as a christmas gift for all their fans.
Now Logo are banging out electro tunes across Europe, playing in all the best clubs from Paris, to Barcelona, to Berlin. If you want to get a chance to see them live, check their page on Facebook to see all the tour dates. Coming up are London, Den Haag, Springfestival in Graz, Kitsuné Club Night in Rome, etc… You can also show Logo some love on MySpace and buy their music on