CITIZENS! – TRUE ROMANCE (Electro/Indie – UK)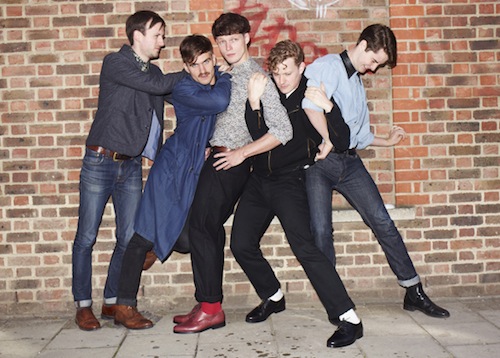 Composed by Martyn, Thom, Mike, Lawrence and Tom , Citizens! is a London-based five-piece with a mission: to reclaim pop music, because "Pop is not a dirty word. It's a holy one." Recently signed to indie label Kitsuné (the lasbel who brought you Logo, Delphic or Housse de Racket), they recorded their debut album in a house, played the whole thing live, got drunk, fought over lyrics and didn't edit out the mistakes. Most importantly, they never allowed themselves to mimic any particular moment from decades past.
The band's high-octane debut single, "True Romance", appeared on Kitsuné's last compilation and it is getting a proper single release tomorrow December 19th. Along with the original track, the EP includes remixes by talented artists as Database, Populette, White Shadow, Cassian, and Database !
Citizens! True Romance (Gigamesh remix)
Watch out for Citizens!'s debut album, due early next year and produced by none other than Alex Kapranos of Franz Ferdinand.
If you like what you hear, follow Citizens! on Facebook or check out their official site. Buy the music on