RÜFÜS – WE LEFT (Electro/Indie – Australia)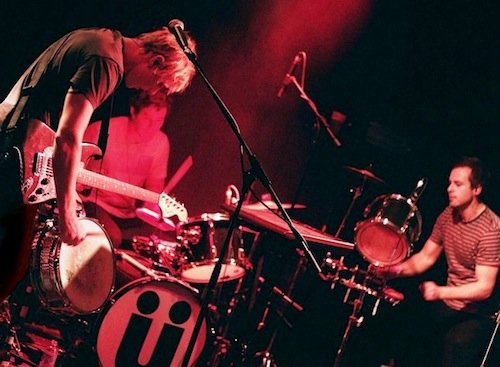 One of the most exciting bands in Sydney at the moment, RÜFÜS seems poised to join Midnight Juggernauts, The Presets and Cut Copy on the list of Australian acts who managed to successfully export their music and gain worldwide recognition.
The trio consists of Jon George, Tyrone Lindqvist and James Hunt, three young Sydneysiders with Scandinavian roots who gravitated in different musical universes but eventually collided to form RÜFÜS. Their delicately constructed combination of icy beats, live instruments, ethereal synths  and looped vocals sets the stage for inevitable moments of dance floor euphoria. It feels like a breath of fresh air in the indie scene and, more importantly, it's irresistibly danceable!
After an extremely successful self-titled debut EP released at the start of the year on their own label called Monekeleon, the trio is now planning to release a new EP packed with club friendly versions of "We Left" including remixes from SymbolOne, Go Go Bizkitt!, Broke One, Beaumont, Germany Germany , Monsieur Adi and Ride the Universe.
RÜFÜS - We Left (Ride The Universe Remix)
RÜFÜS - We Left (Germany Germany Remix)
Considering the quality of their releases so far, RÜFÜS are a band you might want to keep an eye on. We definitely will! If you want to find out more about them, go to the band's MySpace. You can buy the debut EP on Bandcamp or