VAN SHE – ZE VEMIXES (Indie/Electro – Australia)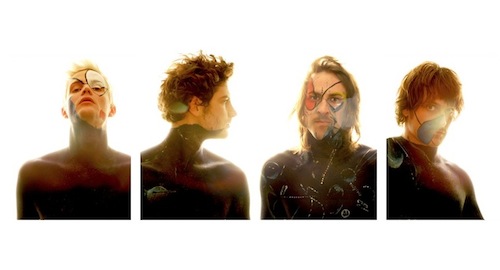 Van She are a Sydney four-piece who bridge the musical gap between boldly adventurous shoegaze and danceable glint disco. Van She began in 2005, when the members met at a Bang Gang nights in Sydney.
The release of their much hyped self-titled EP on Modular Records brought them wide recognition, especially with the success of the single "Sex City", which was then covered by Crystal Castles on their debut LP. In 2008, Van She released their thrilling debut V, which debuted at number 10 on the Australian charts. This album is a collection of spacey dance tracks with its foot firmly planted in the pop world.
The band are known to step off the stage and into their DJ guise of Van She Tech to remix tracks by the likes of Dragonette, Ladyhawke and Lost Valentinos. Their 2008 debut album, V, received the royal Tech treatment and was remixed and re-released by the band, fittingly titled Ze Vemixes.
Van She - Strangers (Vemixed)
Show Van She some virtual love on MySpace and buy their music on