FLIGHT FACILITIES + JESS – FOREIGN LANGUAGE (Disco/Pop/Electro – Australia)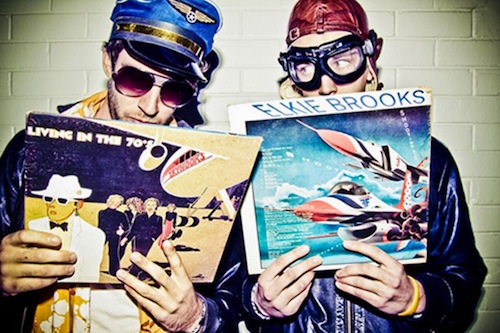 Sydney duo Flight Facilities have finally released their brand new single "Foreign Language (Feat. Jess)" via Aussie electro label Future Classic and it's already up for stream on Soundcloud.
Flight Facilities very first solo track "Crave You", which featured guest vocals by Sydney-based chanteuse Giselle, took everyone by surprise and became a massive underground hit. The duo, who cut their teeth with cult party remixes (for Sneaky Sound System, Cut Copy, The Lowbrows, etc), created what became arguably the best pop track of 2010 and it's pretty safe to say that "Foreign Language" has all the right ingredients for another timeless summer anthem.
Note that "Foreign Language" will be released on vinyl, with remixes by the likes of Will Saul, Drop Out Orchestra and Rocco Raimundo, on August 29th, but it is already available as a download from all major download platforms. Get it now on
Flight Facilities feat. Giselle - Crave You (Graz Remix)
As a bonus, check out a super punchy remix of "Crave You" above. This song is good it just never gets old… If you're keen on finding out more about Flight Facilities, visit their official site or MySpace.