PASSION PIT – MANNERS (Indie/Pop – US)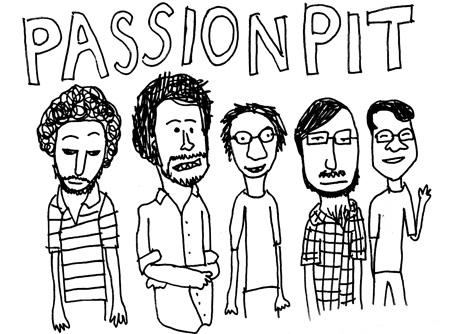 Passion Pit is an American electronic band from Cambridge, Massachusetts. Formed in 2007, the group consists of Michael Angelakos (lead vocals/keyboards), Ian Hultquist (keyboards/guitar), Ayad Al Adhamy (synth/samples), Jeff Apruzzese (bass) and Nate Donmoyer (drums).
The band's debut full-length, Manners, was released last May to overwhelmingly positive reviews. Rolling Stone wrote described the album as "a shiny bouquet of synth-pop roses, with perfumed Eighties keyboard whooshes and modern stutter beats crooking a finger toward the dance floor".
Now, for all of you Pit lovers, here is a selection of some of the best remixes inspired by the songs on the album. There have been so many remixes of Passion Pit in the past few months that it was really hard to pick just four, but these are probably the most noteworthy…
Passion Pit - Sleepyhead (Starsmith Remix Ft Ellie Goulding)
Passion Pit - The Reeling (Miike Snow Remix)
Passion Pit - The Reeling (Grey Ghost vs Discostello vs Dadon Remix)
Passion Pit – Sleepyhead (Streetlab mix)
For all Passion Pit news, updates and tour schedule, head over to MySpace. You can buy Manners and other releases on