LADYHAWKE – REMIXES (Electro/Indie – New Zealand)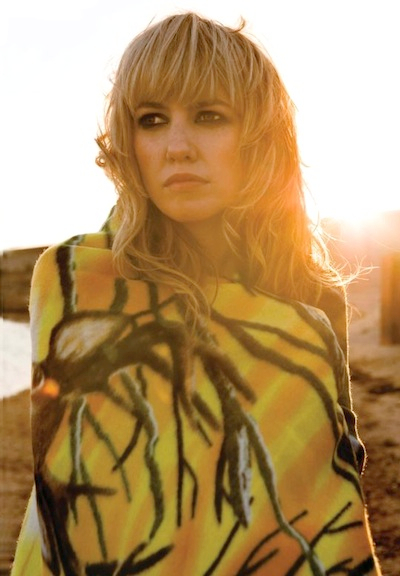 This is not the first time we talk about Ladyhawke in these pages. The woman behind this enigmatic name, Phillipa 'Pip' Brown, has been a fixture of all music blogs ever since the release of her self-titled debut album in three years ago on Modular (home to  Bag Raiders, The Presets and Chromeo amongst others).
After taking a long break to record new material, Ladyhawke returned to the stage at the beginning of the month in London and subsequently played a few gigs in New Zealand and Australia. During these intimate concerts, she played songs off her eagerly-awaited new album. In her own words, these new tracks are "more guitary" and less the '80s synth trip that defined her acclaimed debut. I guess we'll just have to wait and see…
In the meantime, why not enjoy a nice selection of remixes of Ladyhawke's past singles, starting with a remix by London DJ Alex Metric, who turned the poppy "Paris Is Burning" into a ferocious dancefloor stomper!
Ladyhawke - Paris is Burning (Alex Metric Remix)
Next up is a high-energy reinterpretation of "Magic" by up-and-coming DJ/producer Burns, followed by Doc Ron's synth-heavy take on "Dusk Till Dawn".
Ladyhawke - Magic (Burns Remix)
Ladyhawke - Dusk Till Dawn (Doc Ron Remix)
Finally, last but not least, listen to London based duo JBAG's take on Ladyhawke's massive 2008 hit "Delirium"!
Ladyhawke - My Delirium (JBAG Hot Pop Remix)
Show Ladyhawke some love on MySpace. Buy on