MIDNIGHT MAGIC – DROP ME A LINE (Disco/Electro – US)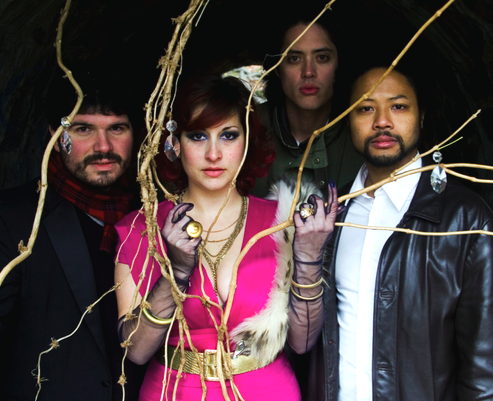 Brooklyn disco collective Midnight Magic released  their latest single "Drop Me A Line" last month on Permanent Vacation, with a handful of very strong remixes by fellow New Yorkers Holy Ghost! and The Juan MacLean, as well as Berlin-based DJ Steffi and Irish disco-house wunderkind Mano Le Tough.
This song is more upbeat than some of Midnight Magic's previous material, with its catchy-as-hell piano hook and bouncy bass-line. It's a welcome dose of unadulterated feel-good disco-funk for your record collection, further proof that Midnight Magic know their way around a good song!
Midnight Magic - Drop Me A Line (Holy Ghost! Remix)
It's hardly surprising to find three former members of disco act Hercules & Love Affair (namely Andrew Raposo, Morgan Wiley and Carter Yasutake) at the core of this disco-flavored ensemble. Inspired by Tiffany Roth's sexy vocals, they started making music as Midnight Magic about two years ago, sounding like the secret love children of Donna Summer and George Clinton.
"Drop Me A Line" is the follow-up to last year's massive hit "Beam Me Up" which earned them rave reviews across the board and spawned a few great remixes, including memorable reworkings by Jacques Renault and Gavin Russom.
Midnight Magic - Beam Me Up (Gavin Russom Remix)
Listen to more tunes by Midnight Magic and get all news and updates on their official site. Buy "Drop Me A Line" on