saturday nite with… MIAMI HORROR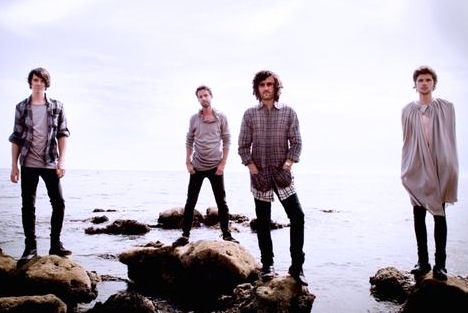 It's been years in the making but here comes at last Illumination, the first full length album by Melbourne-based psychedelic disco house adventurers Miami Horror.
As you might, if you are a regular reader, the band is spearheaded by Benjamin Plant (also known as Benjamin Vanguarde), a young producer /composer from Melbourne, who has knack for turning any melody into a glistening electro jewel.
Originally a one-man synthpop act, Miami Horror has turned into a full-fledged band with the addition of Josh Moriaty on guitar and vocals, Dan Whitechurch on bass, keys and sampler and Aaron Shanahan on drums.
To celebrate the release of Miami Horror's debut album, here's a fantastic remix of their track "Moon Theory" by British electro act Punks Jump Up…
Miami Horror - Moon Theory (Punks Jump Up Remix)
Check out Miami Horror's profile on MySpace and buy the album on