YUKSEK – LIVING ON THE EDGE OF TIME (Pop – France)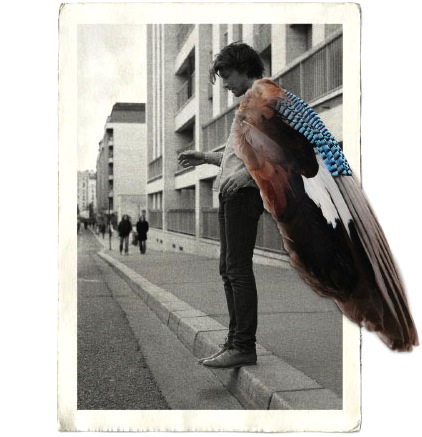 In just a few years, Yuskek has become one of the leading figures on the French electro scene, regularly rubbing shoulders with the likes of Justice, Daft Punk or Vitalic. Originally signed to Birdy Nam Nam's label UWe, he raised his profile internationally with a string of hot remixes for The Kaiser Chiefs, M83, Gorillaz, Bot'Ox, Peaches, Siriusmo, Teenage Bad Girl, Van She, Adam Kesher… and the list goes on!
Peaches - Lose U (Yuksek & Brodinski Rmx)
Yuksek released his debut album, Away From The Sea, in February 2009 to generally good reviews. After this solo effort, he released an album with his good friend Brodinski as The Krays in 2010 and the Twist EP with Belgian DJ/producer The Magician in June 2011 on Kitsuné. Now, two years after his debut, Yuksek recently released his sophomore solo album Living On The Edge Of Time.
Yuksek has traded his massive beats and jumpy basslines for a more pop-oriented sound, something he had been meaning to do for a long time. This new album is arguably Yuksek's most commercial work to date, with a clear emphasis on optimism and giddy choruses it has enough mainstream appeal to give the DJ a wider audience.
Yuksek - Always On The Run
One of the more upbeat tracks on the album, "Always On The Run" also feels like a statement of purpose. Yuksek is breaking new ground and he seems to be determined to run away from self repetition and to explore and move forward, never looking back.
For more info, visit Yuksek on his official site or MySpace. Buy his music on