JONATHAN BOULET – TROUNCE (Rock/Folk – Australia)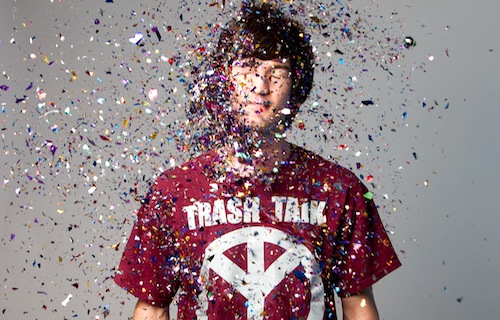 Following on from his self-titled debut record, Jonathan Boulet is putting the finishing touches on his new album We Keep The Beat, Found The Sound, See The Need, Start The Heart, to be released this June via Modular Recordings. The first single off the album is called "Trounce" and it's available as a free download! Grab it here.
Jonathan Boulet - Trounce
Boulet's self-titled debut was an accomplished first step for the twenty-something Sydney native – performed, recorded and produced by the young artist in his parent's garage. On We Keep The Beat, he has again taken the reins, but this time he has opened the doors to the garage, and it shows. "Trounce" and "You're a Animal" (shared in late 2010) sound like a real call to arms, a good introduction to a record that is shaping up to be every bit as thrilling and joyous as Boulet's debut.
Jonathan Boulet - You're a Animal
Stay tuned for further Jonathan Boulet updates in the coming weeks and in the meantime check out the stunning videos for previous singles "A Community Announcement" and "North to South East to You", both directed by NZ combo Special Problems (also behind some other beautiful videos for The Naked & Famous, Midnight Juggernauts or Zowie).
Get more info and updates on Jonathan Boulet's Facebook or go to his official site. Buy the music on