ZOLA BLOOD – MERIDIAN (Electronica/IDM – UK)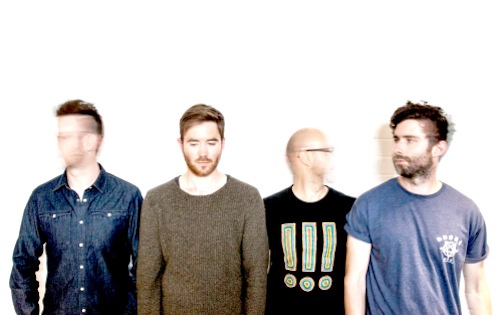 Born in October last year, Zola Blood is a London-based 4-piece featuring Matt on vocals/guitar, Ed on synth, Sam on drums and Rob on guitar. The band announced their arrival this July with the release of  hugely ambitious single "Grace", which hit #16 on the Hype Machine and made them the 4th most blogged about artist. Having drawn early comparisons to SOHN and Rhye with "Grace", Zola Blood are now aiming to build upon this breakthrough success with their debut EP Meridian.
Developed over a year in a windowless studio, Zola Blood's debut EP showcases their minimal and textured sound, intricate arrangements and meticulous attention to detail. It serves up waves of ambient electronica and bubbling synths, interspersed with reverberating guitars and delicate vocals. Drawing inspiration from artists such as Arthur Russell, Portishead or Trentmøller, the band's distinctive sound displays both a fervent appreciation of the subtleties of electronic music and a loyal bond to melody and songwriting.
Zola Blood are set to release the Meridian EP in October, with their first live show at London's Shacklewell Arms on the 9th October. Both physical and digital releases will be available on Pond Life. In the meantime here's a little remix of "Grace" available as a free download…
Zola Blood - Grace (Fyrd Remix)
More info on Facebook and more music on SoundCloud.